SOLUTIONS
Bulk Fuel Facilities
Benefits/Costs
Purchasing fuel in bulk (wholesale price) saves money – often several cents a litre.
On site fuel facilities may be essential to operations, or provide improved operational control and a reduction in vehicle off site down time.
The initial cost of setting up bulk fuel facilities can be substantial, however savings and benefits can generate a positive Return on Investment (ROI) in a short time depending on volume. Well maintained facilities can extend ROI over decades.
Poorly maintained and loosely managed facilities will cause problems and not realise the above financial and operational benefits.
A good fuel management system is an essential part of a bulk fuel facility.
Poorly run bulk fuel facilities will "leak"money with "risks"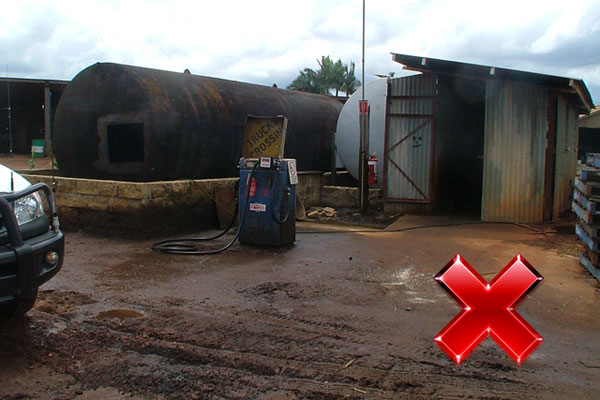 Well run bulk fuel facilities will save money through wholesale purchase price and operational convenience.